First Technical University: Polytech has retained its leadership position among technical universities in Kazakhstan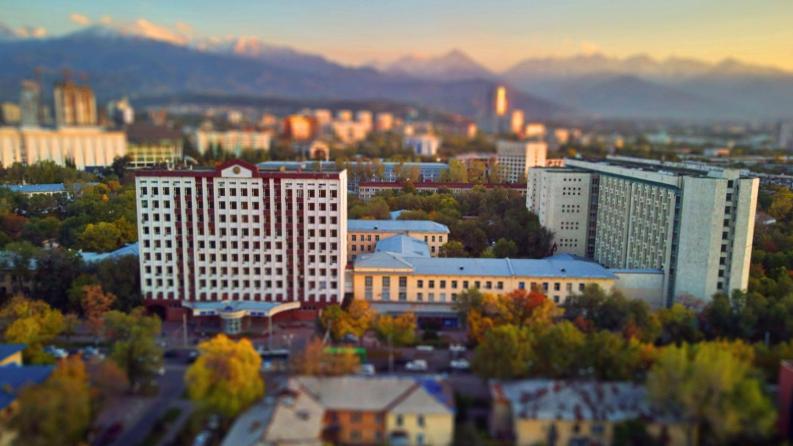 The Independent Agency for Quality Assurance in Education (IQAA-Ranking/NAOKO) has recognised Satbayev University as the best technical university in the country for the third consecutive year. The results of the national (general) ranking were published on June 3 this year, with the agency giving Satbayev University a score of 95.87 out of 100.
The year 2020 has been a watershed year for higher education in Kazakhstan. Many higher education institutions have switched to distance education, updated educational programmes, information technology is gradually becoming the main focus, while old approaches are gradually losing their relevance.Therefore the methodology of the IQAA 2021 ranking has undergone significant changes to reflect the ability of higher education institutions to meet the challenges of new times. Most higher education institutions in Kazakhstan have not been able to adapt to these challenges, so only 11 universities were included in the ranking of technical universities.
Satbayev University is among the universities that have most effectively adapted to the new reality without losing the traditional quality of the teaching and innovation process. In February this year, the Centre for Bologna Process and Academic Mobility of the Ministry of Education and Science of Kazakhstan recognized Satbayev University as a leader in mass open online courses.
No wonder that the university received the highest score of 80 in Academic Resources and Employability Outcomes. Apart from Satbayev University, only three universities - Al-Farabi KazNU, KIMEP and Abay KazNPU - achieved the same results.
IQAA is a non-profit organisation established to improve the quality and competitiveness of educational institutions in Kazakhstan and abroad. IQAA is a co-founding organisation of the International Observatory on Academic Rankings and Excellence (IREG). Since 2008, the agency annually develops a national ranking of the best higher education institutions in the country.
The IQAA ranking consists of five components: assessment of the academic performance of higher education institutions and reputational assessments of experts, employers, students and graduates. As part of the study, the IQAA conducted a survey of students, graduates and employers in 2021. The respondents noted the advantages of distance learning and the importance of social skills, which are important to pay attention while studying in a distance format.
The methodology of the rankings and detailed results can be found on the IQAA website.